Commercial
·
Berlin
·
Hybrid Remote
Medical Engagement Manager
We usually respond within three days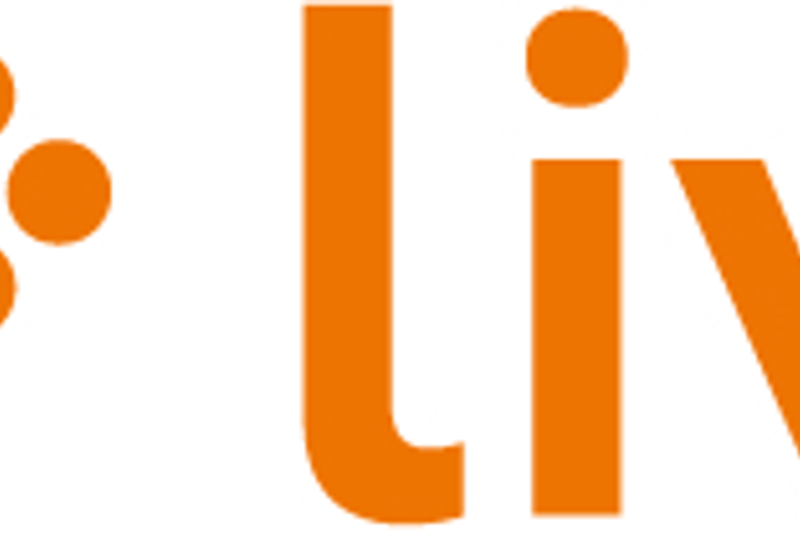 Als Medical Engagement Manager im Bereich bei Liva Health bist du im ständigen Austausch mit Experten auf dem Diabetes (Digital) Therapiegebiet, sowohl in Kliniken als auch in Praxen. Du hältst dich immer auf dem aktuellen Stand neuster wissenschaftlicher Erkenntnisse und Trends und bereitest diese für interne, aber vor allem auch externe Vorträge und Fachveranstaltung auf. Außerdem nimmst du an Kongressen und Symposien teil.
Deine Aufgabenen Im Detail
Kommunikation und wissenschaftlicher Erfahrungsaustausch mit Experten im Therapiegebiet Diabetes in Klinik und Praxis mit Fokus auf DiGA.
Kundenorientierte Aufbereitung und Bereitstellung aktueller Studiendaten auch mittels virtueller Kanäle
Aufarbeitung wissenschaftlicher Materialien für interne und vor allem externe Vorträge und Fachveranstaltungen
Organisation, Moderation und Durchführung von wissenschaftlichen Fachveranstaltungen
Rückmeldung von Therapietrends und anderen Entwicklungen im therapeutischen Umfeld an interne Teams
Aktive Unterstützung von klinischen Studienprojekten wissenschaftlicher Einrichtungen (z.B. Universitäten, Studienzentren)
Teilnahme an Kongressen und Symposien
Interner Ansprechpartner für wissenschaftliche Informationen
Wenn du auf folgende Erfolge in deiner bisherigen Laufbahn zurückblicken kannst, bringst du die besten Voraussetzungen mit:
Du hast eine medizinische oder naturwissenschaftliche Hochschulausbildung absolviert, idealerweise mit Promotion
Kenntnisse im Bereich Diabetes und Adipositas sind sehr wünschenswert
Du bringst Erfahrungen im Aufbau von Netzwerken zwischen Kunden und Institutionen (z.B. Fachgesellschaften und Verbänden) sowie im Bereich feldbasierter Arbeit mit
Dein innovatives Denken und Handeln zur Entwicklung und Umsetzung neuer Ansätze kannst du anhand von Beispielen bestätigen
Du verfügst über eine hohe Lernfähigkeit, große Mengen wissenschaftlicher Information zu verstehen und zu kommunizieren
Zudem besitzt du die Fähigkeit, mit einem hohen Grad an Unabhängigkeit im Feld zu agieren und eine Vielzahl an Prioritäten und Projekten zu managen
Durch dein strategisches und kritisches Denken, analysierst du Informationen und erkennst deren Relevanz (Insights)
Du verfügst über Storytelling- und Präsentationsskills und konntest dein sicheres und kompetentes Auftreten bereits unter Beweis stellen
Ausgeprägte Kommunikationsfähigkeiten und Verhandlungsgeschick im Umgang mit unterschiedlichen Ansprechpartnern außerhalb und innerhalb des Unternehmens zeichnen dich aus
Eine hohe Flexibilität und Reisebereitschaft sowie ein hohes Maß an Kundenorientierung, Zuverlässigkeit und Teamfähigkeit sind für dich selbstverständlich
Idealerweise verfügst du bereits über Industrieerfahrung im Bereich Medical Science Liaison
Sehr gute Deutsch- und Englischkenntnisse sowie MS Office Kenntnisse runden dein Profil ab
Darauf kannst du dich freuen:
Tolle Arbeitsatmosphäre: Wir begegnen uns über alle Ebenen hinweg auf Augenhöhe und schätzen unseren Team Spirit – da ist ein "Du" einfach selbstverständlich.
Komplettes Gestaltungsspielraum: Von Beginn an bekommst du die Freiheit, deine Ideen einzubringen und umzusetzen. Deinen Aufgabenbereich gestaltest du eigenverantwortlich sowie als Mitglied des Deutsches Teams, mit denen du gemeinschaftlich große "Herzens-" Projekte stemmst.
Work-Life-Balance: Deine Arbeitszeit kannst du dir auf Vertrauensbasis flexibel einteilen.
Hybrides Remote Modell als Voraussetzung: Wir haben ein kleines Büro im Potsdamer Platz, den du gerne benutzten kannst.
Mac or Windows? – Choose your fighter!
Haben wir dein Interesse geweckt? Dann bewirb dich bitte mit deinen vollständigen Bewerbungsunterlagen online über unser Bewerbungsportal.

Wir freuen uns auf deine Bewerbung!
Department

Locations

Remote status

Hybrid Remote
Why come work at Liva?
Make a difference

At Liva, we do not go to work just to work. We are a purpose-driven company, and we go to work every day to help people live better lives. Our purpose is in our DNA, and it is important that this is also a driver for you.

Flexible work hours and locations

We value the health of our employees, and it all starts with a healthy work/life balance. We will put in the extra effort when needed, but we also know the importance of recharging your batteries and spending time on your priorities outside work. We are flexible when it comes to working from home, but we also expect that you will prioritise to come to the office and contribute to the company culture.

Your colleagues

We are an ambitious bunch of people, and we work hard to achieve our goals - but we do not want colleagues with sharp elbows competing internally instead of working as a team.

Personal growth

If you have the passion, skills, empathy, and enthusiasm to drive things forward, this is more important to us than formal education. We believe in personal growth and to give people the chance of growing into new areas of expertise if they have the drive and talent to do so.
Commercial
·
Berlin
·
Hybrid Remote
Medical Engagement Manager
Loading application form
Already working at Liva Healthcare?
Let's recruit together and find your next colleague.